Kakamoras for sale! $10 each
At least 2 weeks notice is needed for kakamora orders.
Perfect for company parties with children and kids birthday parties!
They can arrive complete ready for adoption or arrive as coconuts ready for
painting its eyes, nose, mouth and warrior marks and making arms and legs.
close up/kakamoras as table center pieces
kakamora as a party favor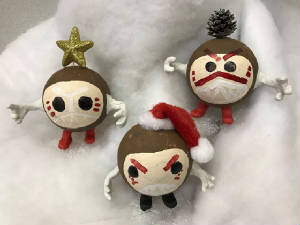 Call or Text Myra: 702-401-0656.